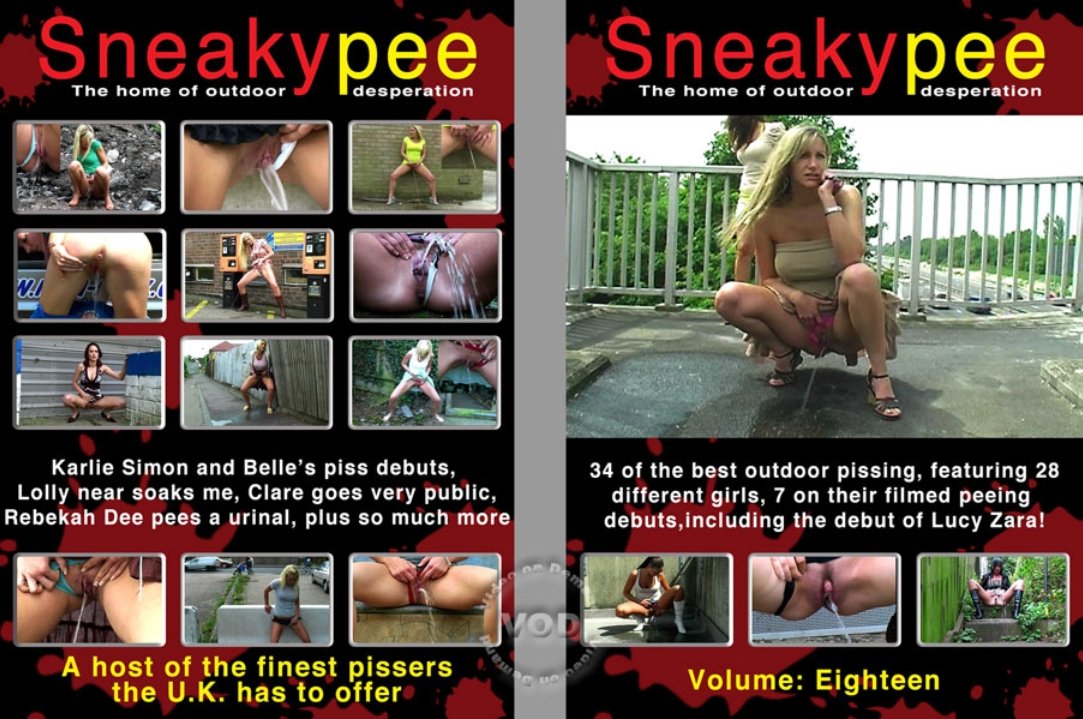 Lolly, Belle, Clare, Rebekah Dee, Karlie Simon, Lucy Zara
It's another big one!! For your entertainment we have 28 different girls, all desperate to pee on the streets of England, in no less than 34 individual scenes. We have the debuts of Belle, Audrey, Faye, Bianca, Thorn, Karlie Simon, Tori, and Kat, which is quite a few new faces on one dvd!! Plus Lolly's spray on those steps, Minx's lovely pee with her arse open, Tasmin in the gent's urinal, bailey peeing then getting changed, Katie on the climbing frame, Morrigan getting caught, Shelley and Tiffany on the bridge together, Clare peeing with people walking right behind her, Rose's interview, Kaz B in That yellow dress, Isabella in the seafront shelter, plus many many more, the list of treats just goes on and on!!
Various girls are back, the finest pissers the UK has to offer no less, and they find a bevy of public places in which to relieve themselves. One of them even gets caught in the act by a random pedestrian that happens to use the same path that she's currently "using". You can see the embarrassment on her face as she straightens up and walks away. Starring; Karlie Simon, Belle, Lolly, Clare, Rebekah Dee, as well as Lucy Zara!