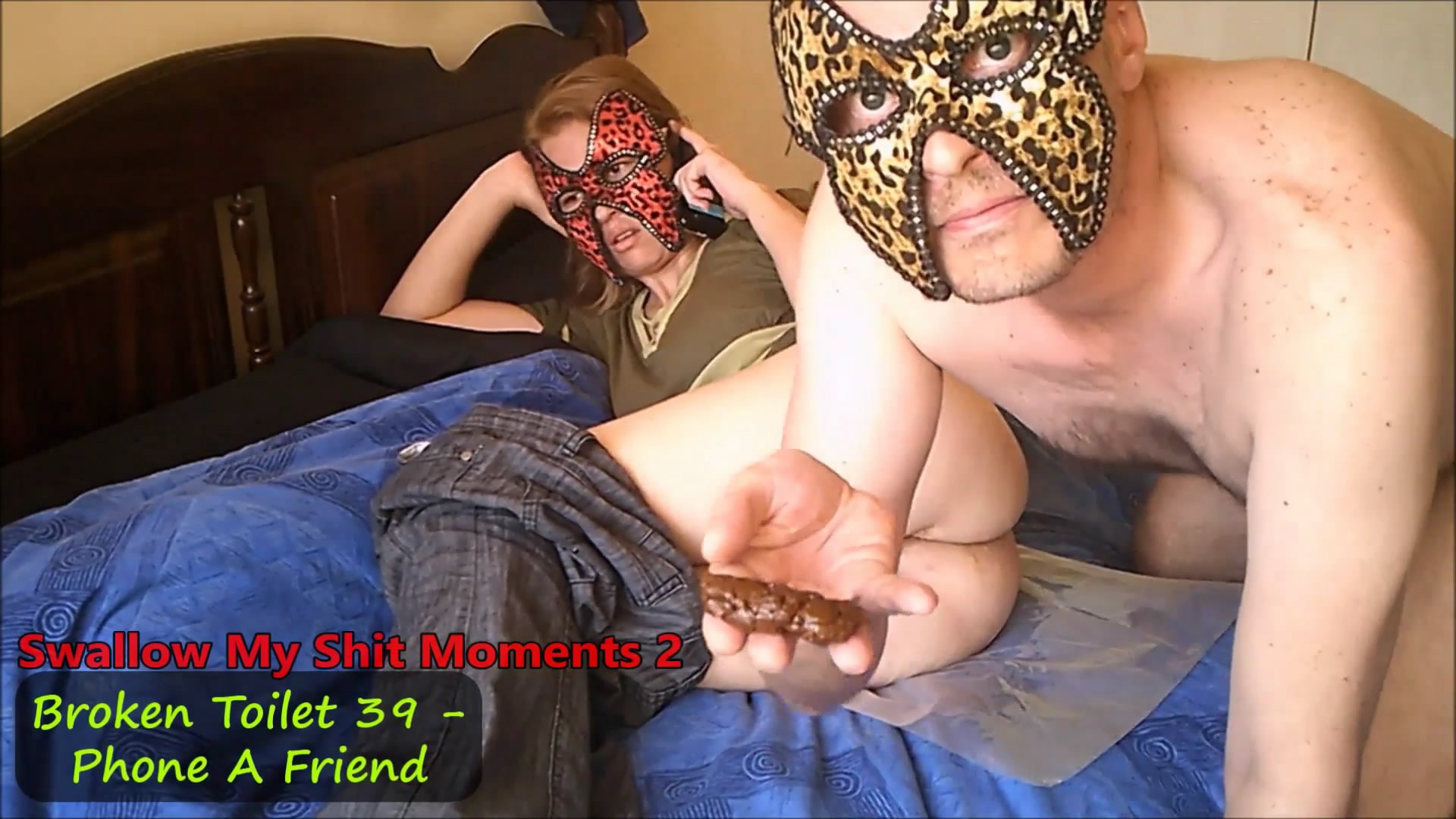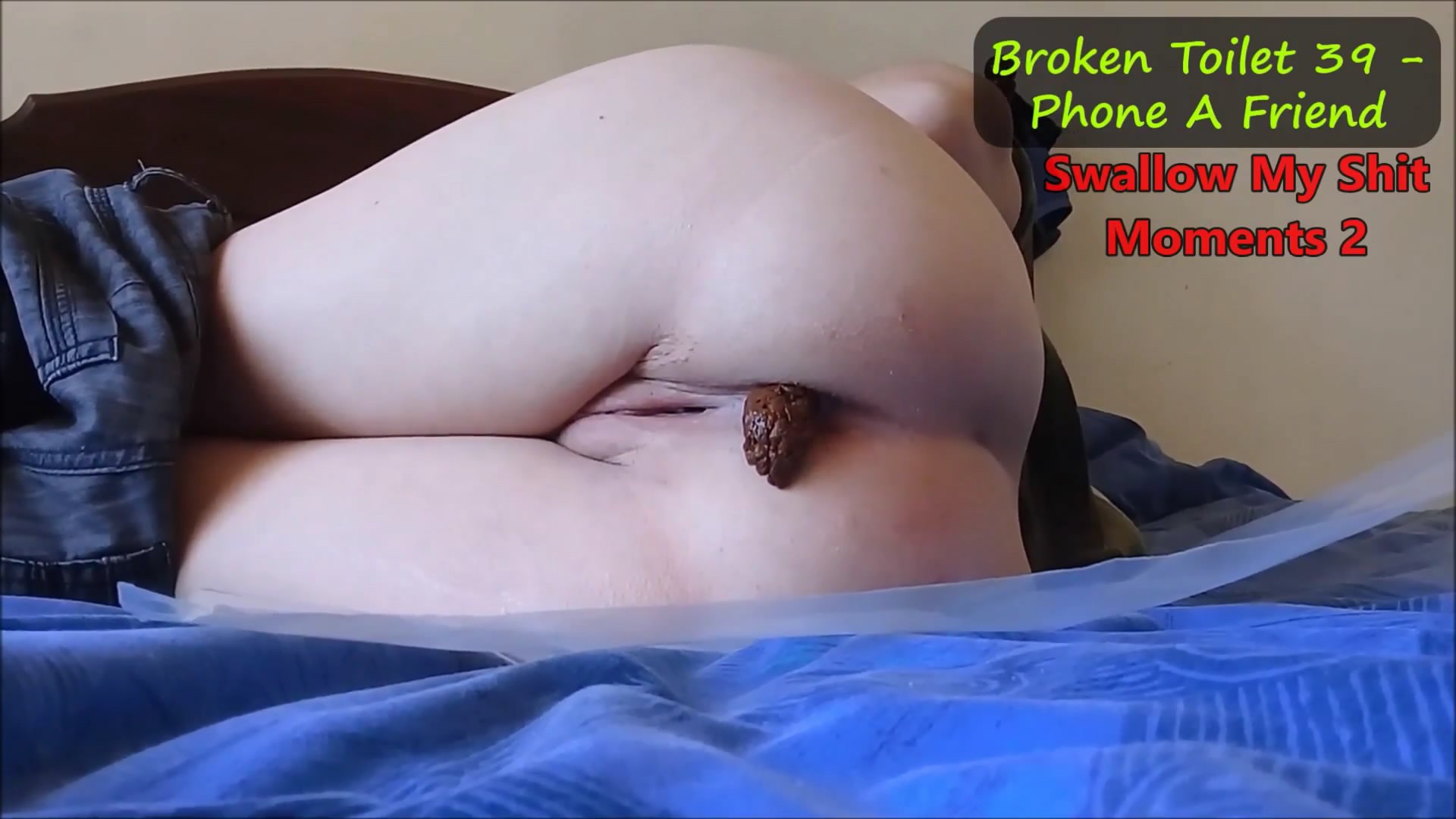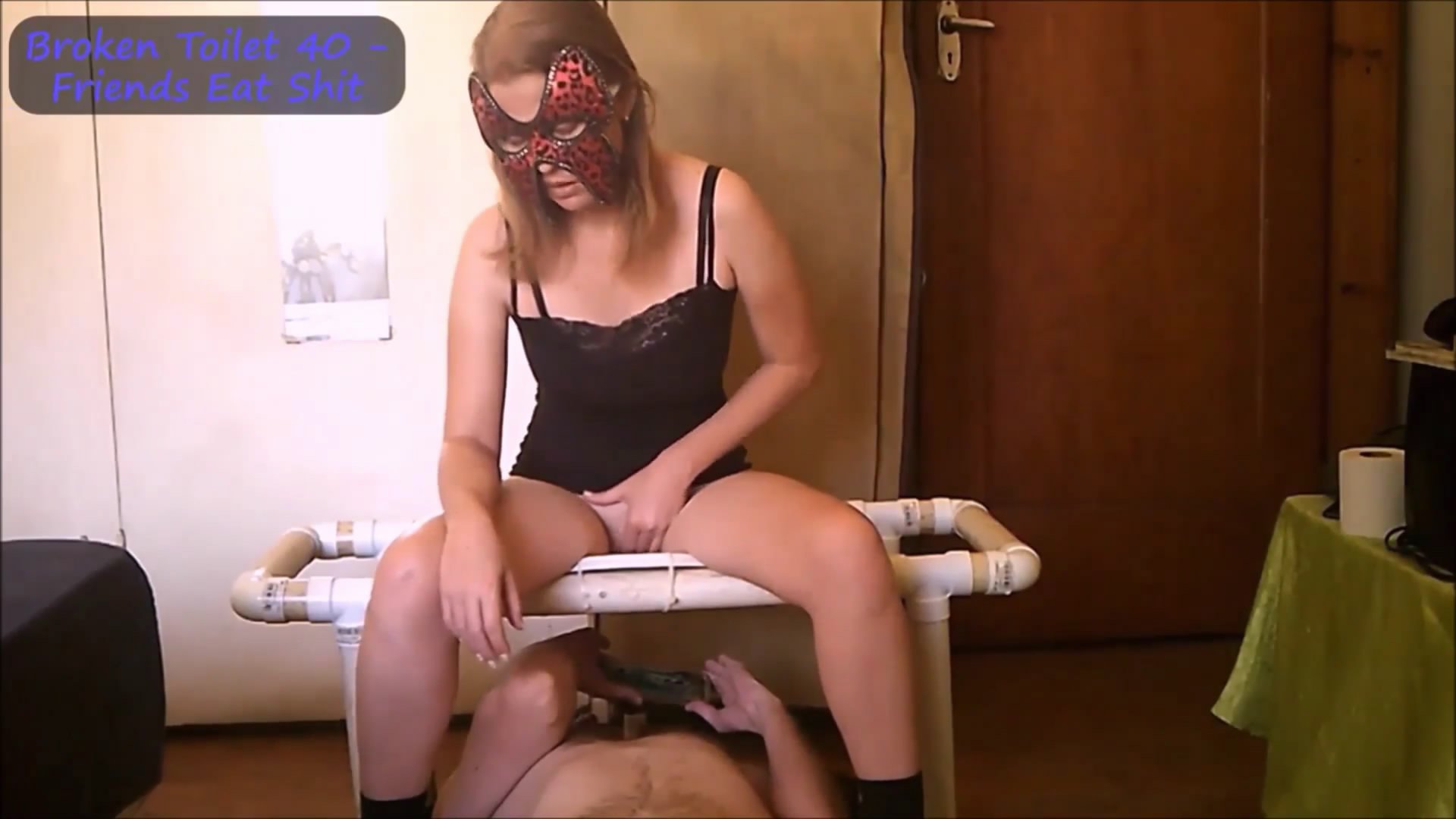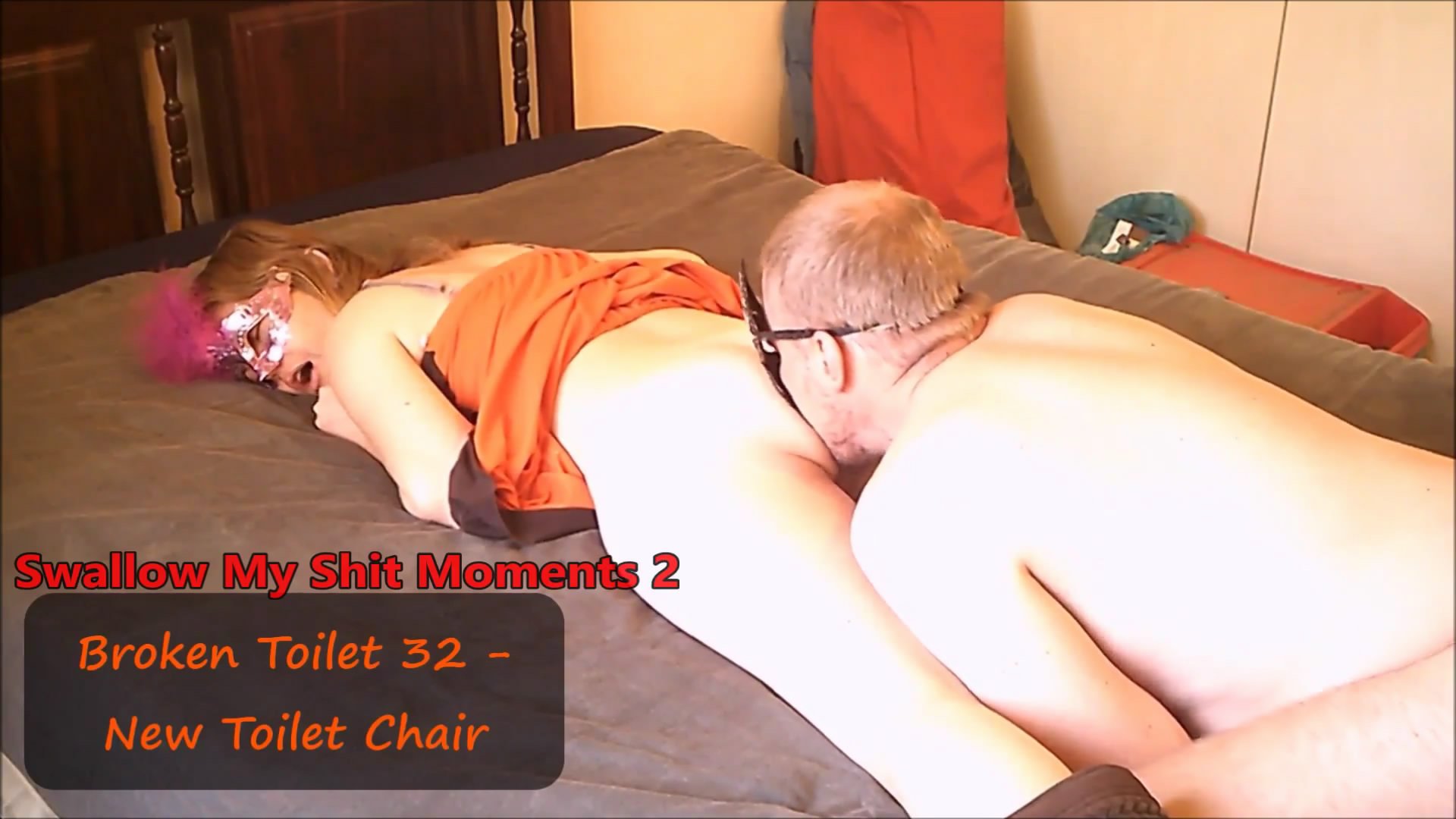 "Swallow My Shit Moments 12" is bringing you some erotic shit eating fun again. This time including scenes of my slave and I doing a shit eating scene doggy style directly from my fine Female Goddess Ass. Having my ass properly licked and tongue fucked makes my pussy swell up right in front of your eyes! I'm one of the very few women who can reach orgasm from having my ass licked while shitting in the mouths of people. If you are a fan of seeing explosive constipated diarrhea shit scenes in the bathroom then you'll love the additional scenes I included. All courtesy of my best sellers:
SHIT FEED DOGGY STYLE:
Today was quite the erotic day for me to be honest. I was quite sadistic and evil. I've been wearing the same white pair of panties for an entire 12 days! They look awful, filled with brown ass streaks and the shitty ass smell is simply unbearable. So before I shit in my slave's mouth I gave him a challenge. He must do a "pre-wash cycle" on my very dirty panties with his TONGUE!
From there it was time for him to lick my very ripe girl asshole until the nasty smell is gone. If he doesn't do a good enough job then I'll show him exactly how little I think of him by taking a shit right into his mouth while he is still licking my ass.
Well it happened, he actually did a good job but why should I inconvenience myself to walk all the way to the bathroom while his mouth and tongue is right there over my asshole? So while he was licking I decided to take a nasty shit right into his mouth anyway.
I loved how he swallowed like a champ with his mouth tight over my asshole until the taste simply got too much for him. This is what I LOVE the most! When it gets too much and the slave can't keep up swallowing. When I know I can show him mercy and slow down or stop but I simply keep on shitting ENJOYING every second of his suffering.
See what happens with my vagina, not only does it swell so much that the inner lips become visible. You'll also see the little bit of white fluid running down and dripping from the inner lips of my vagina without any stimulation at all. This happened when he gagged that sounded like a loud burp as he swallowed again. That's when a gentle, soft orgasm spread through my body and my girl cum started leaking from my vagina as I clenched my teeth to keep quiet. My apologies about that

CONSTIPATED ENEMA ERUPTION:
This video has the name "Eruption" for a perfect reason. I've NEVER filmed myself having an enema before. After days of being constipated I simply could not take the abdominal pain any longer. Decided to give myself an urgent enema.
Instead of keeping it private I decided you are all special and as a woman I want to share this with you. Seated with my legs spread I took the nastiest enema induced shit right into my white bath tub for you. The urge to let it all out of me was so desperate & intense I had no time to remove my G-String. FIY, I think my little black G-String is ruined

Either way, you can see from 3 different angles how the muddy enema fluid erupts from my little girl asshole, my face and my entire body in full view too so you can see EVERYTHING! Includes a close-up as well, don't want you to miss anything from this amazing experience xoxo
Be sure to check out all my other intense and kinky clips! xoxo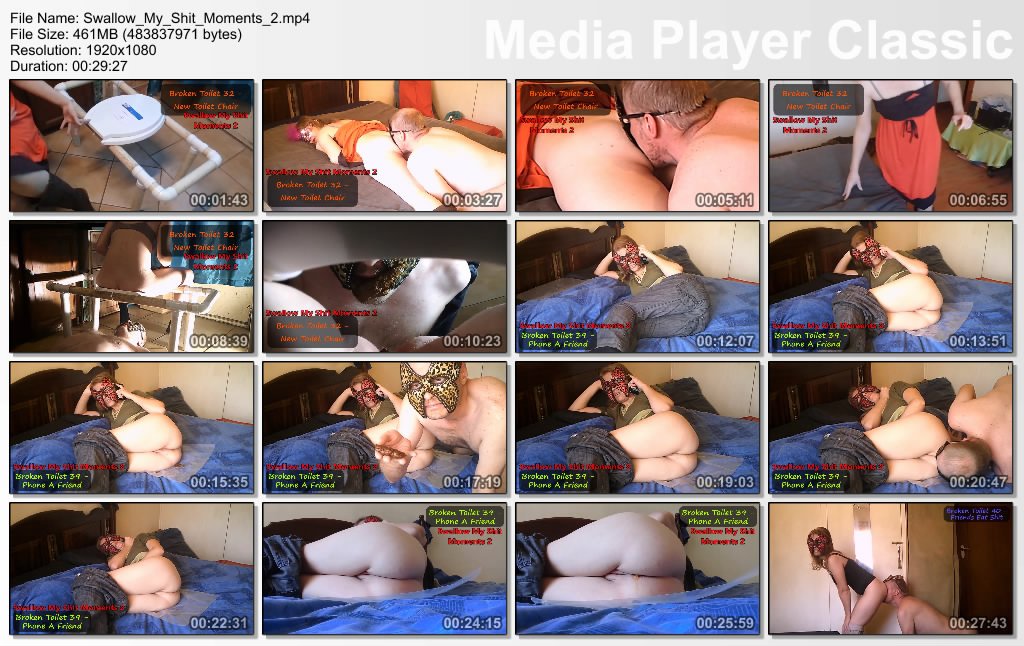 Length: 18:49s
Resolution: 1920×1080
Download Format: mp4
File Size: 310 MB
Sold By: : GoddessTempest
Categories: Enema, Groups/Couples, Poop Videos, Scat, Toilet Slavery