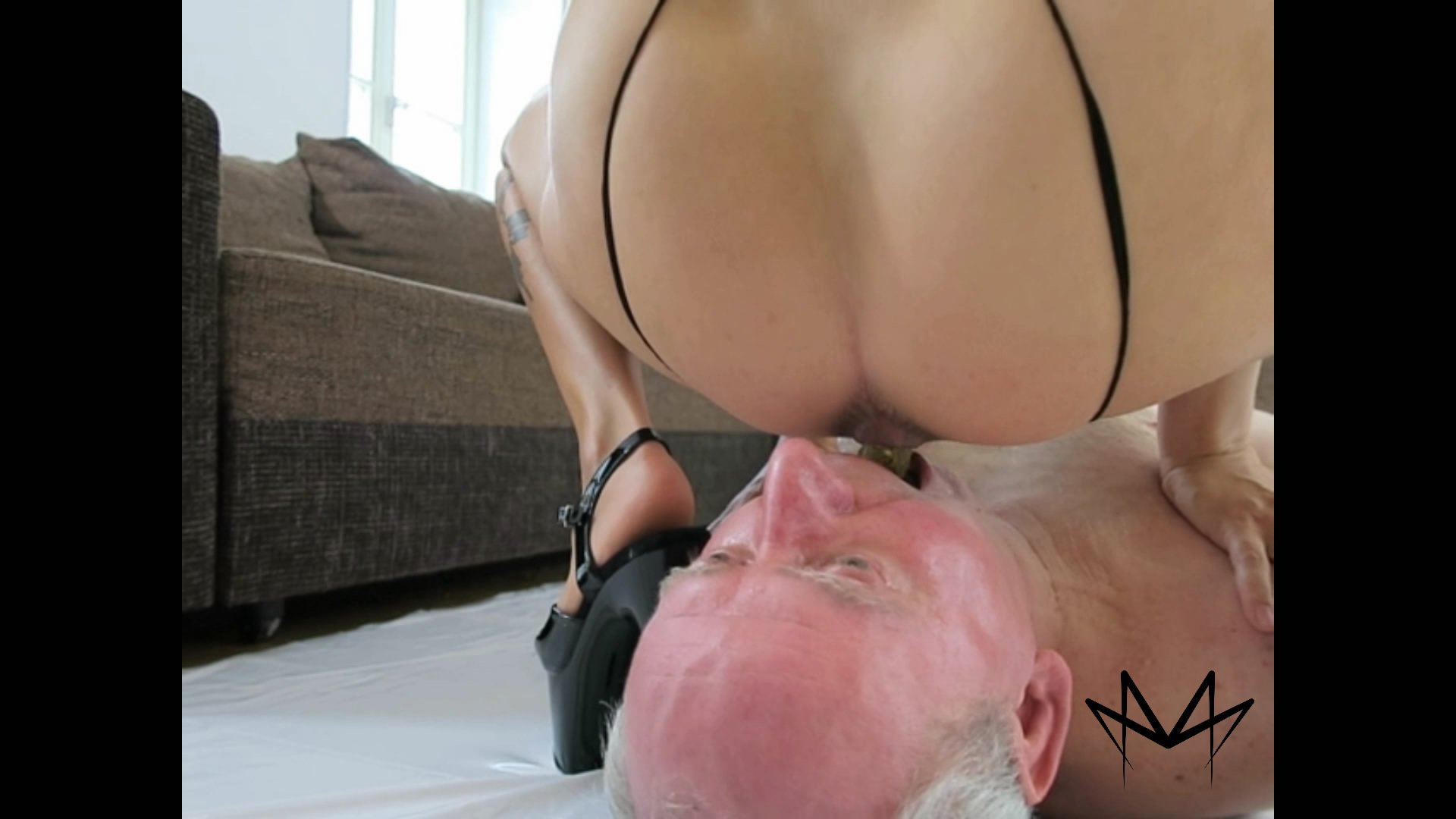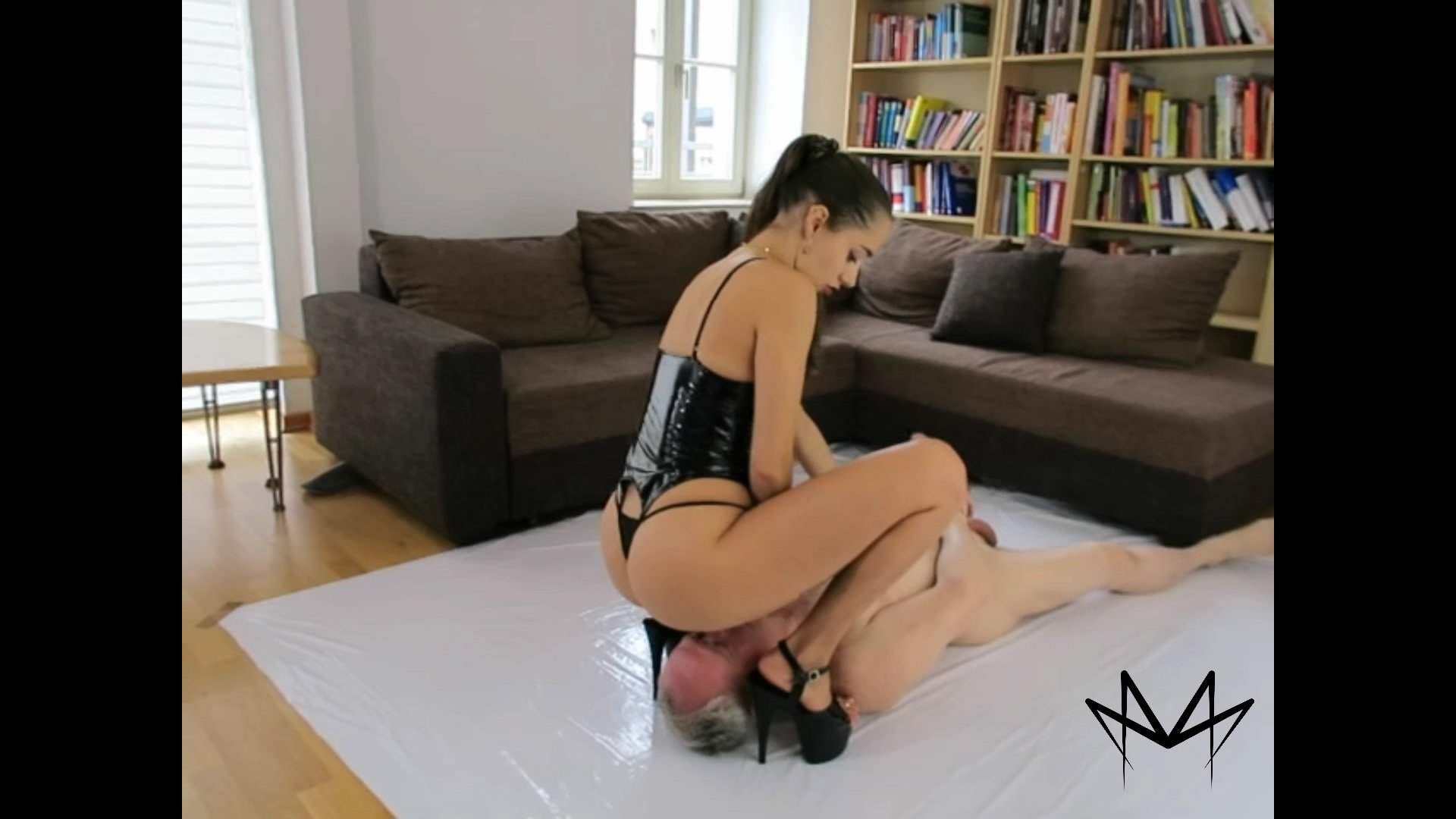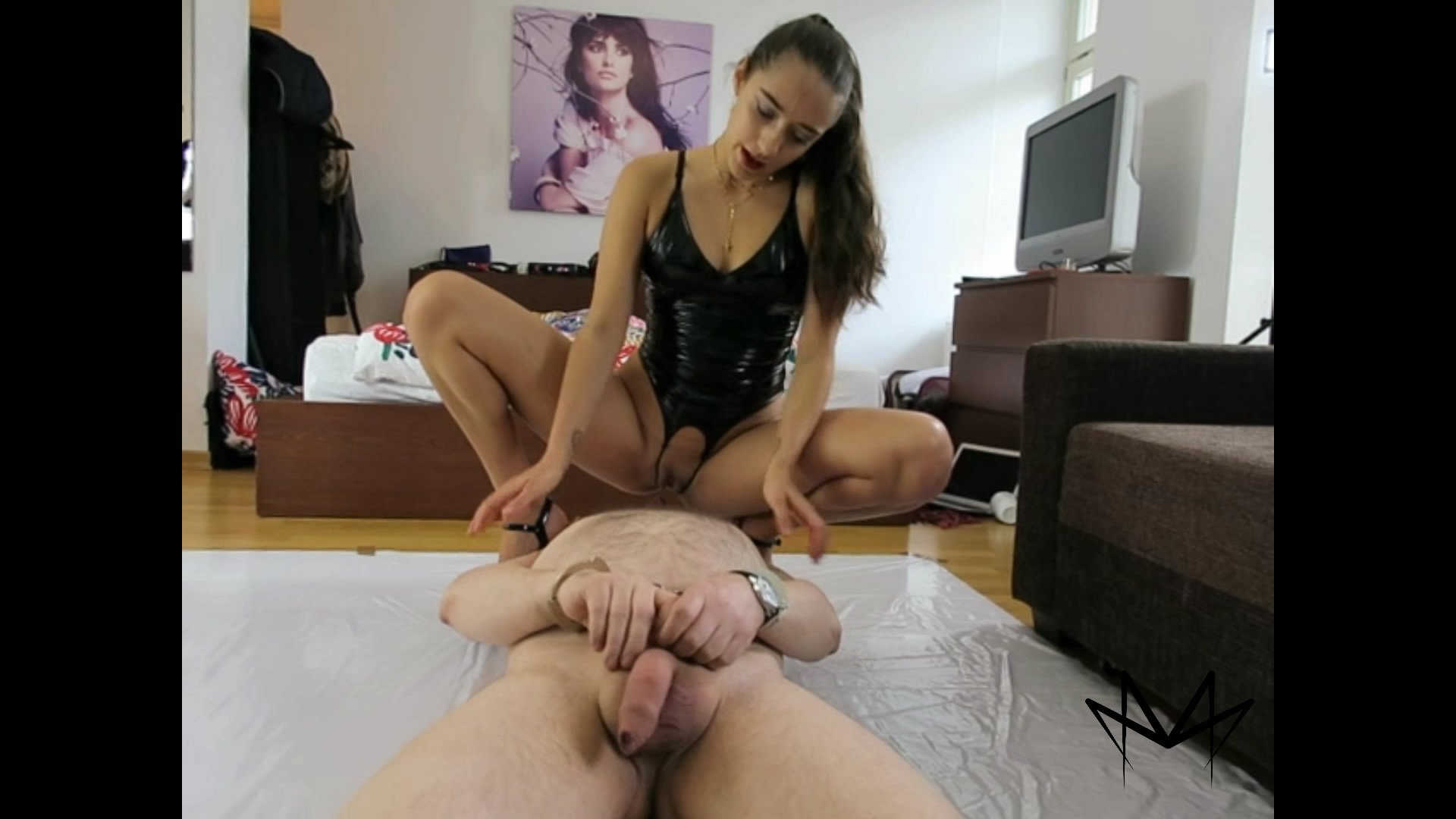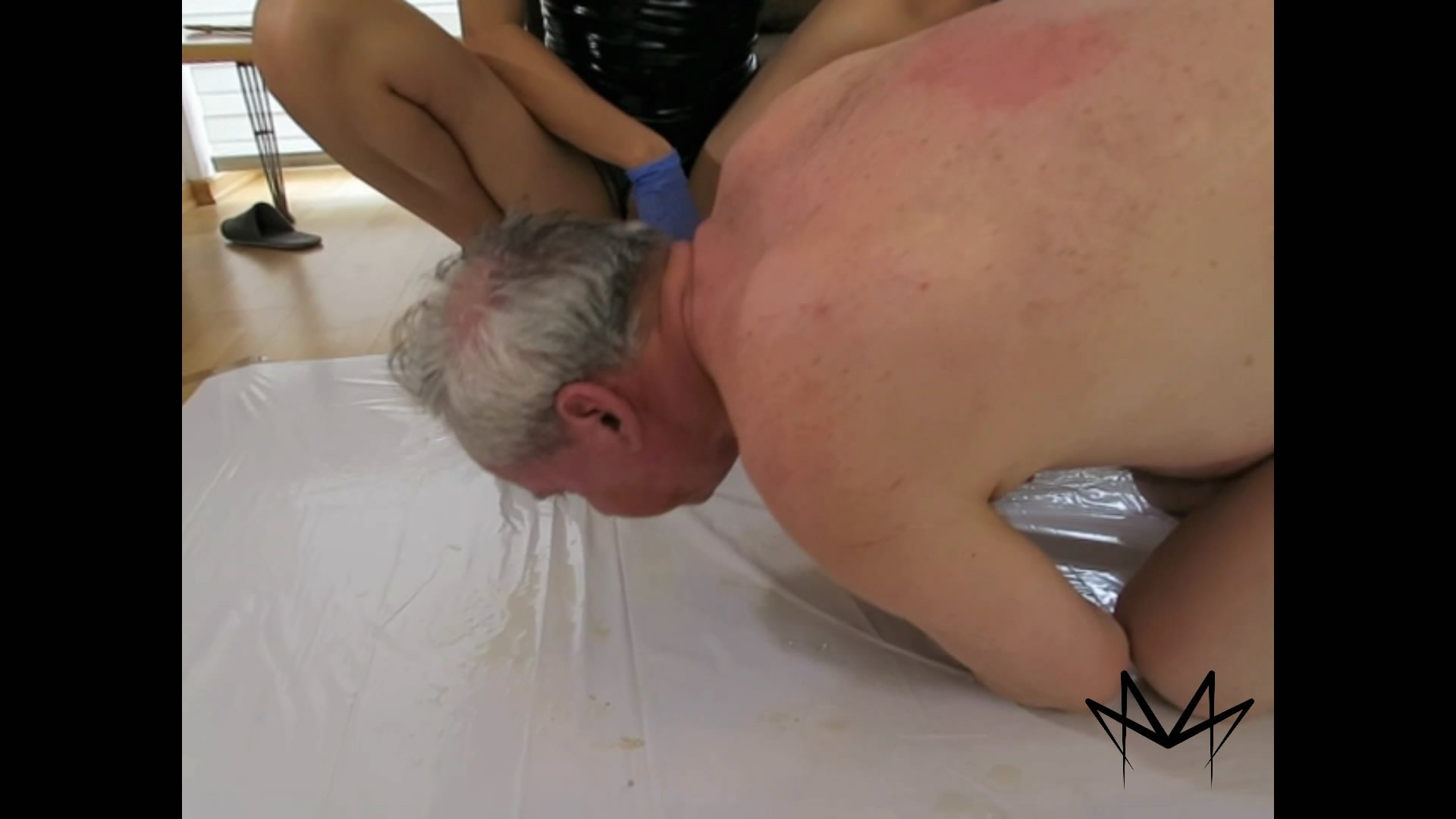 Dominante Göttin erniedrigt E-Bay Käufer als Volltoilette
Dieser erbärmliche Affenarsch dachte also echt, dass ich meine Couch an ihn verkaufen möchte? Ich wollte ihn nur in meine Wohnung locken, um meine sadistisch-versaute Ader an ihm auszulassen. Die Tür ist verriegelt, die Handschellen haben zugeschnappt. Jetzt muss der Arschkriecher einsehen, dass er keine andere Wahl hat, als mir zu gehorchen. Schön willig öffnet er seinen Toilettenschlund, um die braunen und gelben Geschenke seiner Göttin zu empfangen… Jedes bisschen was daneben geht, muss er unter meiner Anweisung und stetigen verbalen Demütigung aufnehmen. Am Ende bringe ich dem erbärmlichen Vollpfosten auch noch bei, wie man mit behandschellten Händen den Boden sauber macht. Dieses Video ist für alle Liebhaber der verbalen Demütigung, des goldenen Nektars und der Aufnahme von göttlicher Schokolade!
So this pathetic monkey's ass really thought that I wanted to sell my couch to him? I just wanted to lure him into my apartment to take out my sadistic, dirty streak on him. The door is locked, the handcuffs have snapped. Now this ass-kisser must realize that he has no choice but to obey me. Nicely willing he opens his toilet mouth to receive the brown and yellow gifts of his goddess…. Every bit he misses, he must take under my instruction and constant verbal humiliation. In the end, I also teach this pathetic bastard how to clean the floor with cuffed hands. This video is for all lovers of verbal humiliation, golden nectar and divine chocolate!
Classic German scat clip with lots of dirty talk. The young Mistress gives him a 15 second countdown to swallow everything.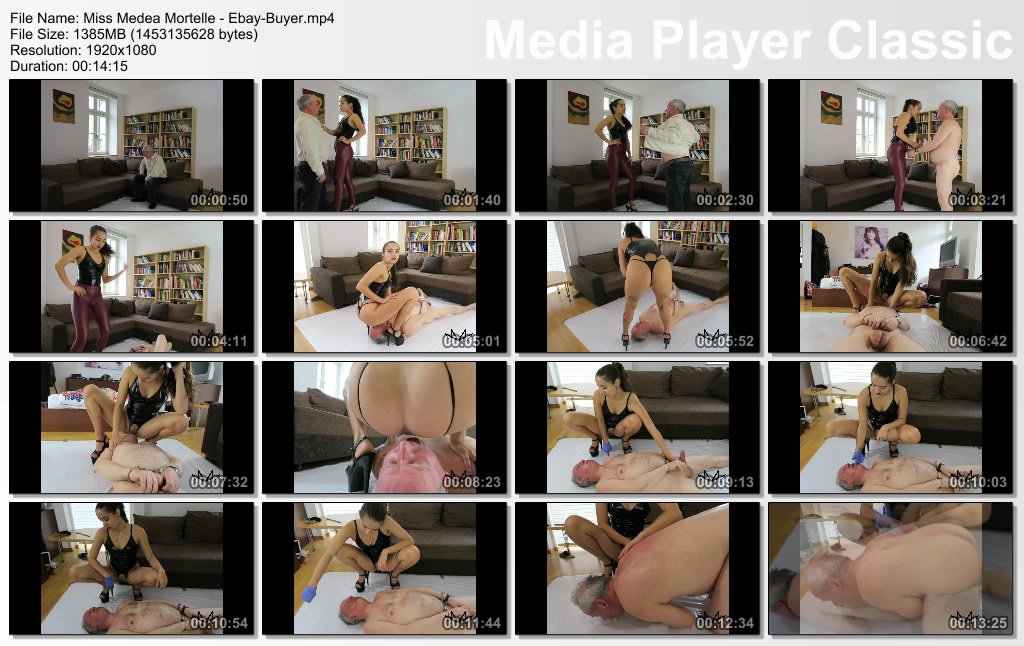 Format: MP4
Duration: 14 Min
Size: 1385 Mb
Resolution: 1920×1080


Download Femdom Goddess humiliates E-bay buyer with scat and piss starring in video Miss Medea Mortelle