PLEASE SUPPORT OUR PROJECT:
BTC: 16AGvSpQnFD2QgByffSYzkG6G8kjBnXhxA
ETH: 0x2a2077DE878B34117668004A3E3Df3fA9B95C03D
BCH: qqufn2wrlaj3mpldhtrqmlezclevlw36fuqp98hghv
After donating feel free to write me message with donation time to [email protected] & get gift from me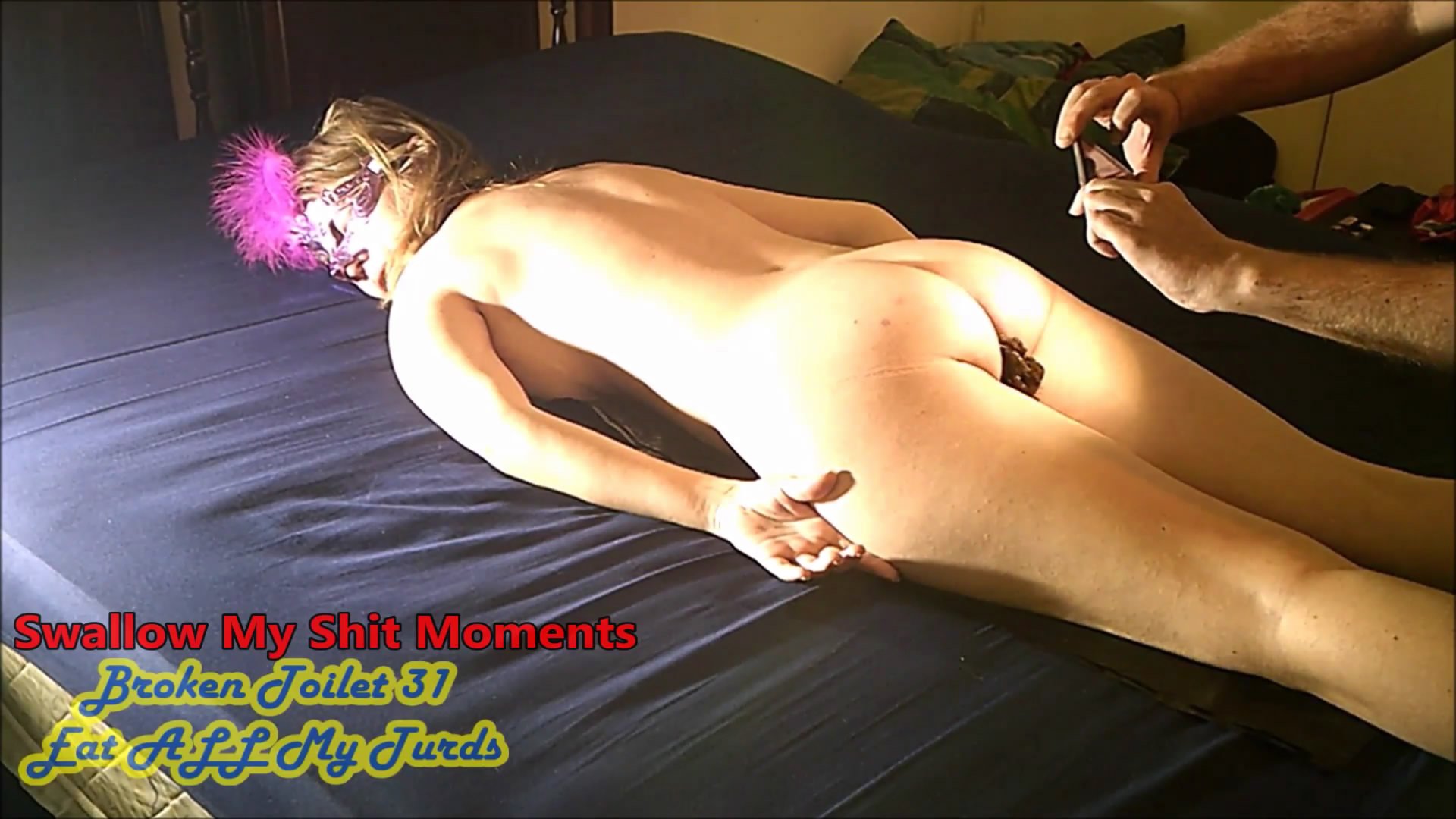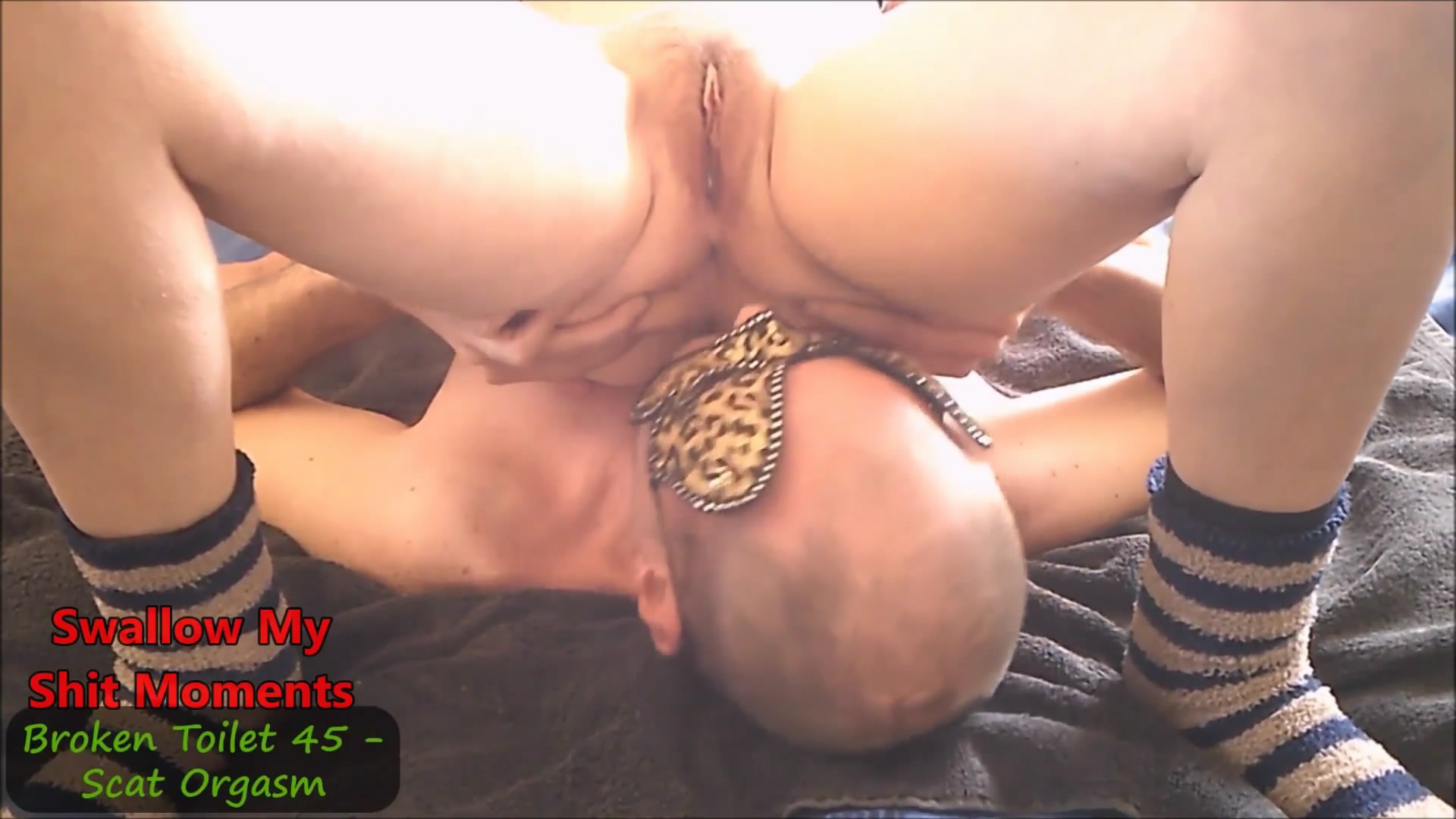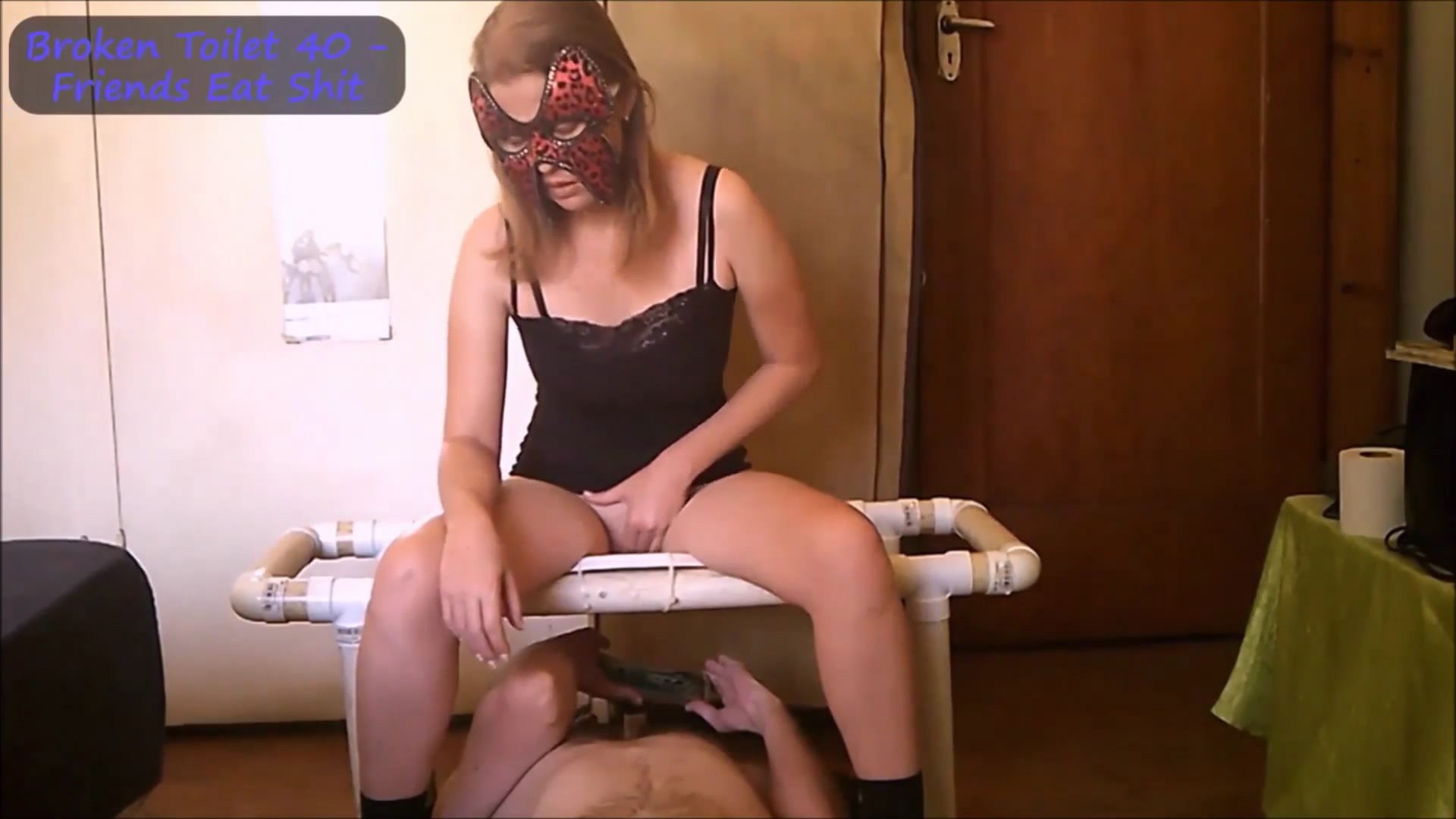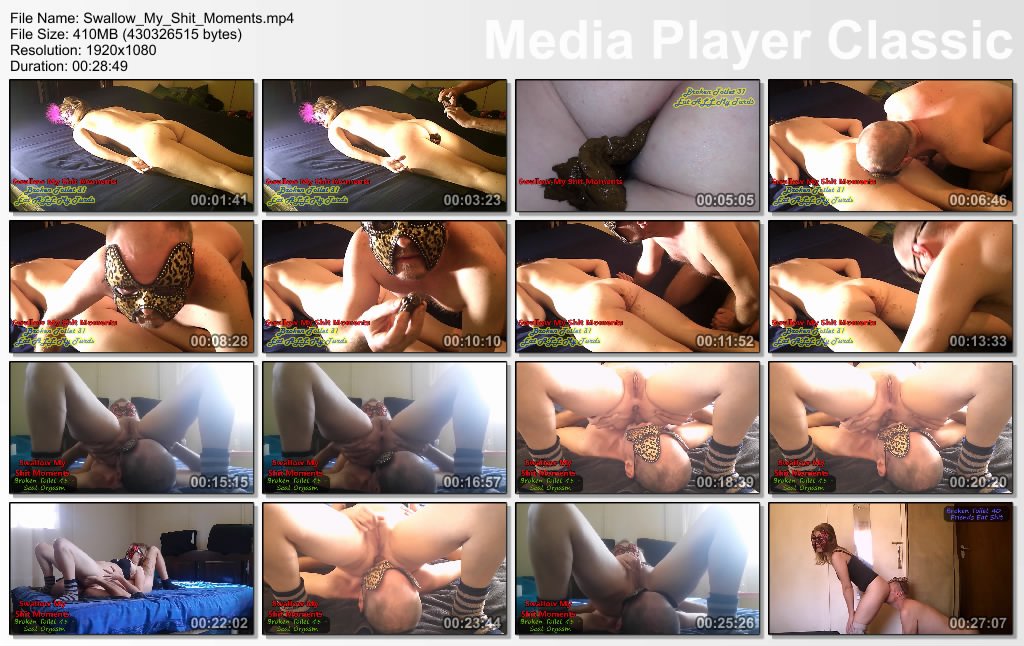 Do you enjoy seeing slaves literally eat shit? Scat swallowing is a work of art. Men licking my ass and opening their mouths wide for me to take massive shits in and then chewing and literally SWALLOWING my shit in full view for you. This compilation video brings you the very best scenes of men eating and swallowing my shit fresh out of my asshole! Also includes a scene where my slave is swallowing my scat directly out of my ass while I finger myself and orgasm repeatedly!
Compliments of Broken Toilet 31:
Women have the gift of life, or do they? I put it to the test for a few days and I have PROVEN that our beautiful female bodies can truly support life. How? By letting my male slave eating NOTHING except my bowel movements directly from my ass!
For several days I have taken all food away from my slave. Only I got to eat all the delicious meals to feed my beautiful female body. Eventually when my body is done with the food and I need to take a shit THAT becomes the meal for my slave in order to feed his body with.
Ladies, I have proven our female bodies can truly support life. By letting your slave literally eat your bowel movement when you take a shit your body is literally feeding & supporting his body. It gives new meaning to the phrase "Ass to mouth" doesn't it?
After 7 large meals over the past two days I was holding it in my slave was starving. Watch as I'm laying naked on the bed being filmed from two angles taking a massive shit. You have to excuse my load moans, it was extreme pleasure & relieve lol
Then watch as my slave eats my shit from my bottom & inner thighs bite for bite, turd for turd in FULL view until there is absolutely NONE left. He even scraped the last soft she from between my buttocks & asshole and put it on top of the last firmer turd he ate in full view.
As I was laying there completely naked seeing & feeling him eat my ENTIRE bowel movement I could feel my vagina soaking the sheets underneath from my huge arousal. Like any good toilet slave he licked my bottom & asshole clean afterwards. This took a long time because it was messy but I LOVE having my ass eaten & licked so I enjoyed it a LOT!
This episode is a must have as I'm completely naked in this one, moaned from pure pleasure of taking such a big shit and in full close-up view you can see my slave eating every last bit of my shit. I LOVE my life!
Compliments of Broken Toilet 45:
Did you know we as women can cum and shit at the same? I'm warning you, this is my HOTTEST scat video to this date. I wanted to share something very special with you. My facial natural facial expressions when I take a huge shit in someone's mouth. But something unexpected happened. It felt so amazing taking such a huge shit, feeling him lick my turd and letting it slide slowly over his tongue that I got horny beyond human comprehension.
You can literally see my vagina getting wet and the fluids start leaking. Halfway through his feeding I couldn't take it any longer. I just couldn't help myself and started masturbating in pure ecstasy. I started to orgasm lighting quick and the contractions only made me keep shitting into his mouth and face even more.
It felt like the pleasure from shitting and cumming at the same time spread through my entire body like wildfire. As my fourth load of shit turned creamier and softer I rode my ass harder into his mouth and face as my soft shit crackled out of my asshole during my orgasm. This only intensified my orgasm and made me cum harder and longer. My natural facial expressions are indeed intimate and priceless and I'm sharing it with YOU!
It is so fucking hot & erotic to cum right in someone's face WHILE you are shitting in his mouth! He has no choice but to endure the humiliation of it all! Tasting my stinking SHIT as my body squirm in pure pleasure from orgasm as I CUM right in his pathetic face! I think this should be women's birth right
I had this filmed from three angles so you can see my entire body as it experience pure pleasure form shitting and cumming at the same time, the second angle showing you my hot shitting action up close including my facial expressions and the third angle up close of my shit sliding into his mouth as he consume, it also shows you a nice view of my vagina as my fluid leaks out during my scat orgasm.
Just a warning, seeing my actual pleasure from scat / toilet slavery will make you cum a lot while watching this video xoxo
Be sure to check out all my other intense and kinky clips! xoxo

Length: 28:50s
Resolution: 1920×1080
Download Format: mp4
File Size: 410 MB
Sold By: : GoddessTempest
Categories: Groups/Couples, Poop Videos, Scat, Smearing, Toilet Slavery
PLEASE SUPPORT OUR PROJECT:
BTC: 16AGvSpQnFD2QgByffSYzkG6G8kjBnXhxA
ETH: 0x2a2077DE878B34117668004A3E3Df3fA9B95C03D
BCH: qqufn2wrlaj3mpldhtrqmlezclevlw36fuqp98hghv